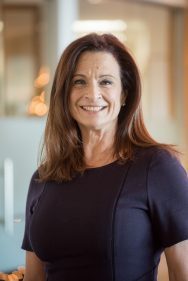 Susan M. N. Antonio is General Counsel of Anbaric. She has over 25 years of experience in corporate and securities law, venture capital and business development.
Ms. Antonio is a member of Outside GC LLC, where she provides a wide array of corporate and transactional support to her clients.  For thirteen years prior to Outside GC, Ms. Antonio served as Chief Legal Counsel and General Partner of Saturn Partners, a venture capital firm. Ms. Antonio also practiced corporate and securities law with Bingham McCutchen LLP.  She worked in public accounting as an auditor and tax practitioner prior to law school and held senior financial operation positions in early and later-stage development companies.
Ms. Antonio holds a Juris Doctor degree from the University of Miami School of Law, where she was a member of the University of Miami Law Review and Order of the Coif.  She also holds an MS Science degree in Taxation from Bentley College and a BS degree in Business Administration from Boston College.