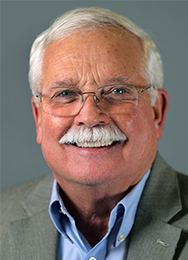 Howard Kosel is a Partner and Project Manager with more than 40 years of experience in the energy industry. Prior to joining Anbaric, Mr. Kosel was a Managing Director at Abatis Capital LLC, where he served as the lead to the Asset Team responsible for asset valuation, market analysis and due diligence of prospective investments.
Mr. Kosel held a number of leadership positions while working at KeySpan Corporation including Senior Vice President of the unregulated subsidiary KeySpan Energy Development Corporation, and Vice President of Generation Operations. KeySpan's growth during Mr. Kosel's tenure included: acquisition of the 2,168 megawatt Ravenswood Generating facility located in New York City; the development and construction of the Ravenswood 40, a 250 megawatt natural gas-fired combined cycle facility; and the development and construction of 160 megawatts of peaking power plant projects on Long Island.
At KeySpan, Mr. Kosel additionally held many senior operating positions in electric generation including plant manager and chief engineer. He also served as Manager of Electric Design and Construction for transmission and distribution.