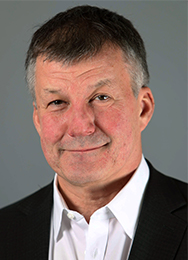 Clarke Bruno is Chief Executive Officer of Anbaric. He has twenty-five years of private and public sector experience in energy development and law. He joined the company in 2010 as its general counsel and became President of Transmission in 2017.
Prior to joining Anbaric, Mr. Bruno served as energy and environmental counsel to NJ Governor Corzine where he helped draft the energy master plan and increase investment in the grid. During NYC Mayor Bloomberg's first term, Mr. Bruno led the effort that won the dismissal of multiple, decades-old class-action lawsuits. Before entering government, he practiced law for nine years following a federal clerkship. Mr. Bruno chaired the NYC Bar Association's energy committee from 2012-2015.
Mr. Bruno graduated with honors from Swarthmore College where he won a Watson fellowship to study in Ghana and Brazil and cum laude from New York University School of Law where he was awarded a Hays fellowship. He once was fluent in French and Portuguese.