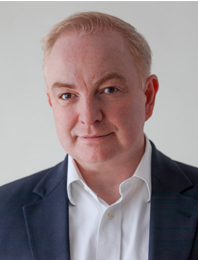 Theodore J. Paradise is the Executive Vice President of Transmission Strategy & Counsel and Partner at Anbaric. Mr. Paradise brings over twenty years of experience responding to regulatory and practical issues surrounding power system planning and operations. At Anbaric, Mr. Paradise helps to identify how transmission and energy storage can enable the transformation of the power grid and scale renewable energy across North America. Mr. Paradise also oversees related federal policy and regulatory matters.
Prior to joining Anbaric, Mr. Paradise spent fifteen years at ISO New England Inc., where he served as Assistant General Counsel, Operations & Planning. In that role, Mr. Paradise oversaw legal issues related to power system operations, generator interconnection and regional and interregional transmission planning – including competitive transmission, transmission siting and cost allocation.
Prior to joining the ISO, Mr. Paradise was an attorney with the energy practice group of Swidler Berlin Shereff Friendman LLP in Washington, DC where he represented an independent grid operator and investor-owned public utilities. Mr. Paradise received his Juris Doctor degree from Georgetown University Law Center and his BA from the University of Idaho.